---
At this semester's New Media Class at Tunxis CC, Steve Ersinghaus and John Timmons have led their students into hypertext and now into creating IF using Inform 7. I'm just starting to play around with the student projects and this one, by Max Hampe, looked fairly simple, with only one exit and the quest to find a tv remote. There appeared to be no danger here, so I boldly went forward: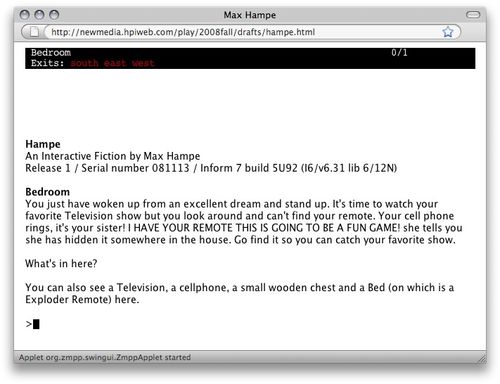 …which allowed me to step in and die within the first few moments of the game.
Yep, I fell for the "it looks too easy" that was cleverly used: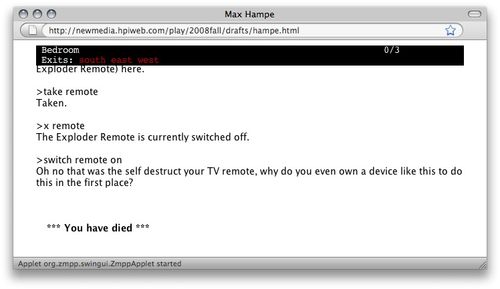 What a hoot!
Leave a Reply