---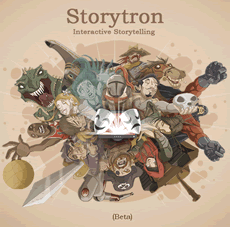 Great news this morning from Writer Response Theory on the nearing completion of Storytron. In an interview with Chris Crawford, Mark gives us a closer look at the process of developing this innovative software and offers hope that the project will soon be available beyond the beta testing.
I've played a bit with Storytron a couple years ago and found it to be complex but thorough in giving the author the ability to produce characters and situations that a reader can truly interact with in story.
Congratulations to Chris, thanks to Mark, and we're all looking forward to joining this adventure.
Leave a Reply