---
One of the fun things about learning something new on a self-taught-but-an occasional-question-to-a-wiser-friend-basis is that you come up with some weird stuff:
What I'm trying to do is put some more information directly into the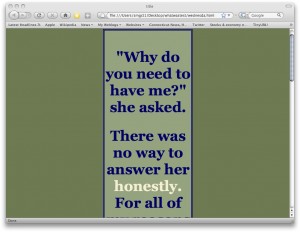 Storyspace template so that I needn't go through all the files when the writing spaces have become .html files arranged in alphabetical order with no way (so far–I'm working on it) of knowing what links to what at a glance.
The image left has taught me that you shouldn't use a 14 pt font unless you've already made arrangements in the css stylesheet for the headlines. For some reason, the export turned all the text into headline size. That's okay, I'm working on a limited-lexia'ed piece as a test first.
This next little beauty is the result of trying to put the code into the writing space while in Storyspace to move a lexia's eventual position on a web page. Evidently what I did didn't work (okay, okay, so I'm working on this too) but it did make me laugh when thinking of the reason and possibility of hypertext and here I've got text escaping the boundaries of even that freeing element.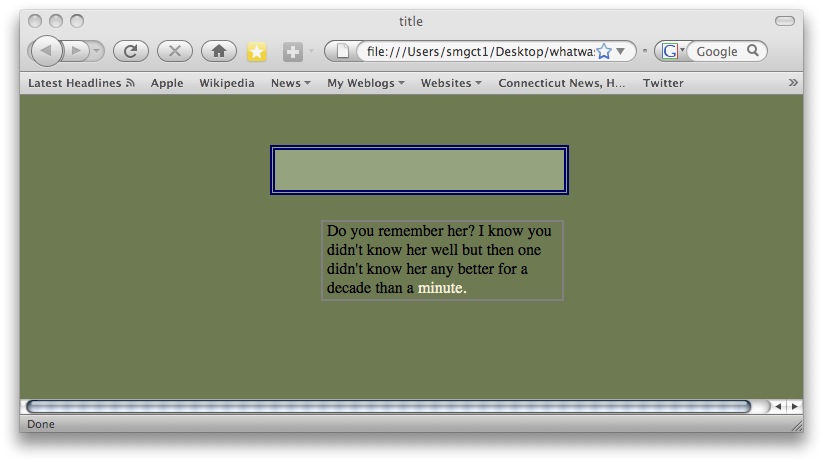 Leave a Reply