---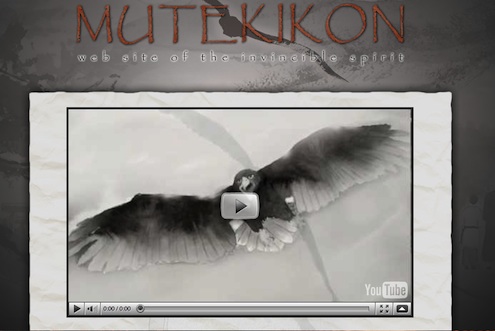 One of my framing customers and friends, Kevin Osborne, surprised me with a DVD he left at my shop door when I wasn't around. I knew that Kevin, an artist, had been working on a project of some Japanese prints but this DVD is a complete story in visual and text form.
Mutekikon is the fable of a boy who befriends an eagle and the lesson learned through the transition of changes that affect them both. Kevin's narrative voice is strong yet gentle, completely bringing the reader into the story. His artwork has been filmed in a manner that suggests motion that follows the story, yet allows a contemplative background to the text that invites deeper reading and consideration.
I love what Kevin has produced in this merging of audio, video, text, and story. Here's the website where a trailer and purchasing information (unbelievably reasonable) can be found: Mutekikon
This is one of the first physical DVDs I've had the pleasure of viewing in this new media method of storytelling, and it's getting me more excited than ever about the possibilities it opens for writers and artists alike.