---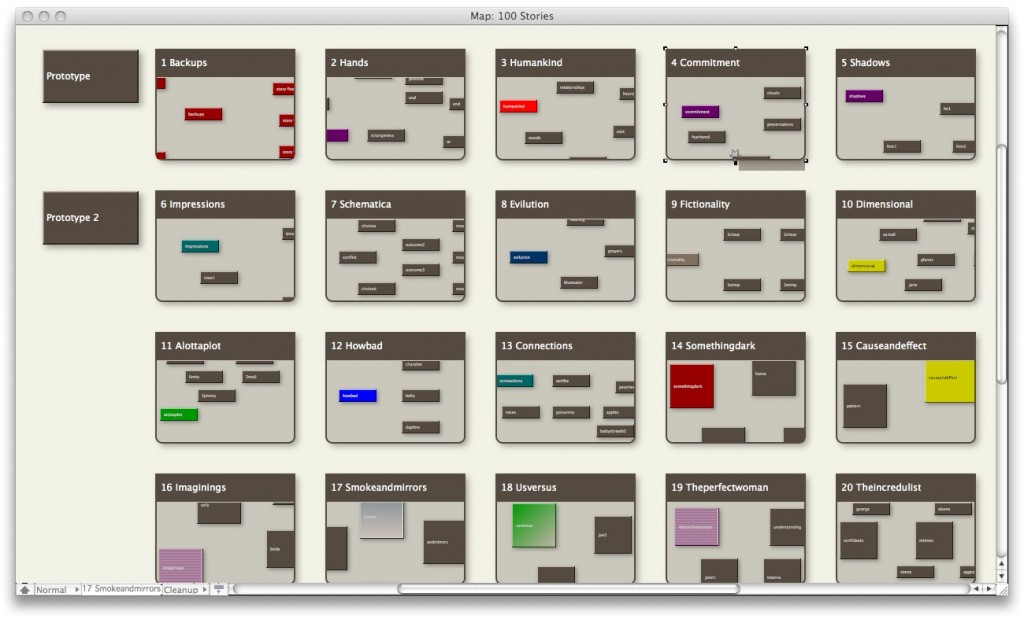 This is something I've wanted to do since I'd started the hypertext stories for the 100 day project and just never got time to spend to learn the full scope of the Tinderbox software and write some type of story too.
Right now, I'm putting the stories, which were each individually written in a Tinderbox file, into a Tinderbox 100 Stories File, hoping to eventually find out if they can be easily exported into html individually which was what I had to do with the stories being written and put online at the rate of one per day through this past summer.
There are things that I'd like to do with the project that would tie the individual stories into each other–some are actually serialized–and this compilation into one Tinderbox file would be the way to achieve that. In the image above, there are only twenty of the 100 hypertexts entered. I want to see exactly how they relate to each other before I put in the rest, make sure I can export each individually, and make use of some of the Tinderbox features. I've already created prototypes and some common attributes and there are some other delights to discover.
And yes, maybe I'll even break out of my grid-form once I feel more comfortable.
Leave a Reply